NBA Trade Rumors – The Lakers continue to win in the 2020 Free Agency and have made offseason trades into a LeBron-opoly. Rob Pelinka and the rest of the Lakers Front Office are straight up money in pulling off trades to improve the Lakers' roster in free agency.
Lakers' Offseason Plan: Build a Powerhouse Roster
We already know that the Lakers have already acquired Dennis Schroder from OKC and Wesley Matthews from the Bucks to add more depth in the Laker offense. And in their most recent move, they completely overhauled their big man lineup too.
Pelinka: Transition to Modern NBA Centers
JaVale McGee was sent to Cleveland in exchange for another former NBA champion big man, Marc Gasol, from the Toronto Raptors. Dwight Howard was sent to the Philadelphia 76ers and we all know that this caused quite the controversy and an incredibly awkward moment during his free agency.
In Howard's now-deleted tweet, he tweeted 'I'm staying right here where I belong. Laker nation I love y'all. Purple and Gold never gets old.' That tweet certainly didn't age well as he was traded to the Sixers just hours later.
Transitioning from the traditional back-to-the-basket centers to modern stretch centers is a huge strategic move on Rob Pelinka's part. This strategy certainly fits the modern NBA today as more teams are moving away from the traditional centers and getting bigs who can make the stretch both offensively and defensively.  
Gasol and Harrell are already signed with the Lakers, but Pelinka and the Lakers front office are clearly unfinished with their big man lineup just yet and are still in search for one more back-up center in the free agency market. 
They need one more big who can stretch the floor on offense and protect the rim on defense. And that piece just might be in the form of  Dewayne Dedmon. 
Trip to Free Agency: From Sactown to Hawks; Hawks to Pistons, now FA
Dewayne Dedmon played for the Atlanta Hawks for the remainder of the 2019-2020 season after being traded by the Sacramento Kings. He played 44 games with the Hawks last season before being traded to the Pistons for Tony Snell. Dedmon then officially entered free agency as announced in a tweet by The Athletic's James Edwards after the Pistons have officially waived him.
Now that Dedmon is a free agent, it's not a surprise if Dedmon is well within the Lakers' radar and could be the finishing touches to the Lakers' fantastic offseason.
Dedmon's Offensive Strength
Dewayne Dedmon is a big who can shoot both midrange and hit threes plus a defensive terror in protecting the paint with his long wingspan. On top of the skills he possesses, he is a great finisher near the rim and is relentless on the offensive glass. Whether it would be on pick-and-rolls, off-the-ball plays, or anything else, Dedmon automatically converts them with precision. His athletic profile and rim-running ability will be a welcome addition to the Lakers powerful offense.
This is an option the Lakers can utilize when they need a three-point shot or a big stop. His style of play could be critical in the Lakers' drive to repeat as champions and this is one way for him to demonstrate his craft.
Dedmon's New Potential Role
Dedmon's role with LA is to be the primary backup 3-and-D guy behind Marc Gasol. This gives the Lakers more depth especially when he is on the court. This means more driving lanes for LeBron James to attack, and in turn, gives Anthony Davis valuable minutes off to rest.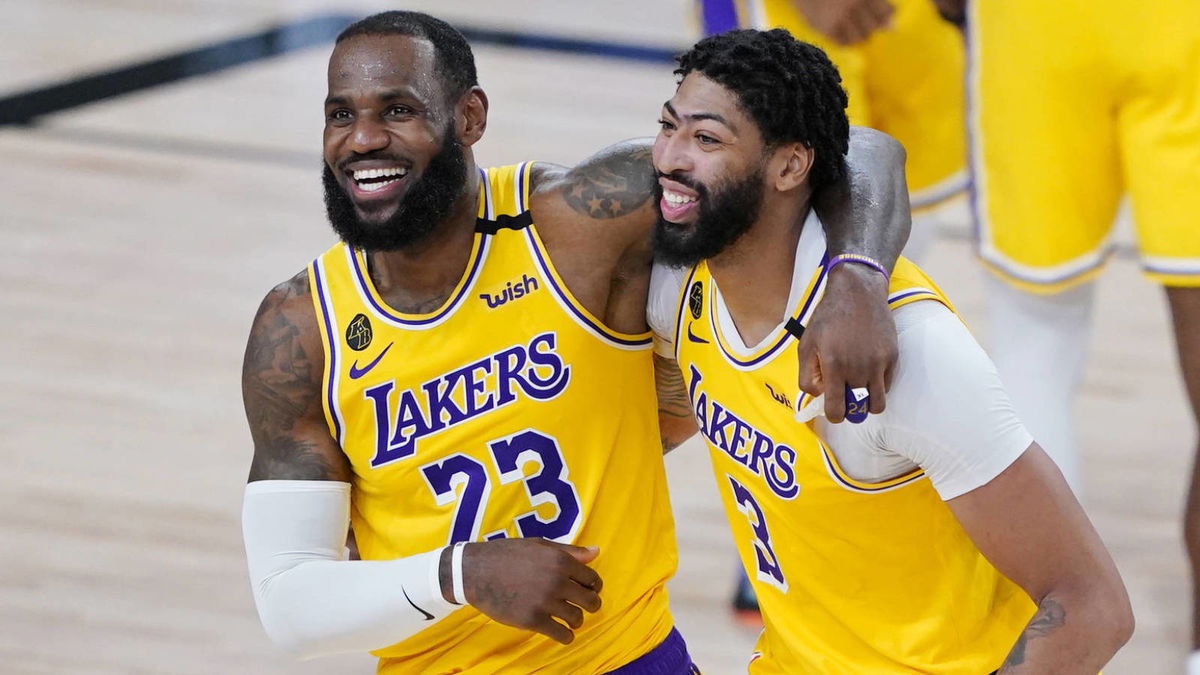 Inserting Dedmon on the roster gives LA a balanced lineup with the bigs they carry. AD can handle the center spot at times, but he prefers to play at power forward. Montrezl Harrell naturally acts as the four next to a stretch five with Marc Gasol as the Lakers' undisputed center next season.
There are so many options that Frank Vogel can mix and match on using his big lineup. It will be interesting to see what kind of experiment Vogel comes up with. And what Dewayne Dedmon can provide are energy and hustle on both ends of the floor. It was a formula that led the Lakers to the title with Dwight Howard and JaVale McGee providing all of that. 
Dedmon's Style of Play
Dedmon presents more decent production than what Howard and McGee were able to make. And this reminds us how the landscape for NBA's centers have drastically changed in recent years. Dewayne together with Harrell are the perfect replacements for the Howard-McGee tandem. These two are legit spark plugs in the second unit which gives Laker fans something to be excited about.
Enough about offense, let's talk about Dedmon's defense. Dewayne's reach alone is enough to disrupt opposing teams' offense. His reach is so menacing that even the most difficult shots opponents make are instantly wiped out. When Dedmon runs the floor, he simply has incredible motor and stamina in the transition game. Once he has the rock and zooms by his defender, he'll finish it all off with authority.
These are the qualities that Pelinka wants which Dedmon can be of value to the Lakers organization.
With the 2020-2021 NBA season on the horizon, it remains to be seen if the Lakers GM does want to go all in and acquire Dedmon and he'll definitely need to pull off some strings to make this plan work.
Read more on Dewayne Dedmon's FA stats here
Check out my other posts about NBA updates/rumors here